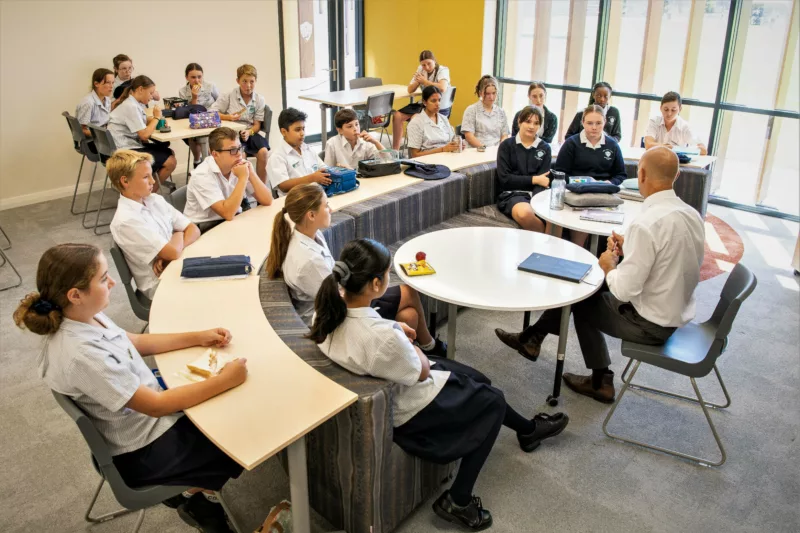 Years 7-12
Where students and their teachers work in partnership to help students achieve their best.


Teaching and mentoring is provided by highly professional staff in an environment where Christian values are not only evident but guide our practice. Students remain in the same Pastoral Care Group with the same Pastoral Care Advisor from Year 7 to 12 to provide vital social and academic continuity.
At Court Grammar we offer our Year 10 students the exciting opportunity to commence their upper secondary journey with a wide range of subjects including Certificate courses.
In Years 11 and 12 our students can access ATAR, General and Certificate Courses. There is the opportunity also for Workplace Learning in addition to Vocational Education and Training Courses.