Art is a fundamental dimension of human life. Throughout history the Visual Arts have given form and meaning to ideas, feelings and provides ways for people to express and communicate with each other.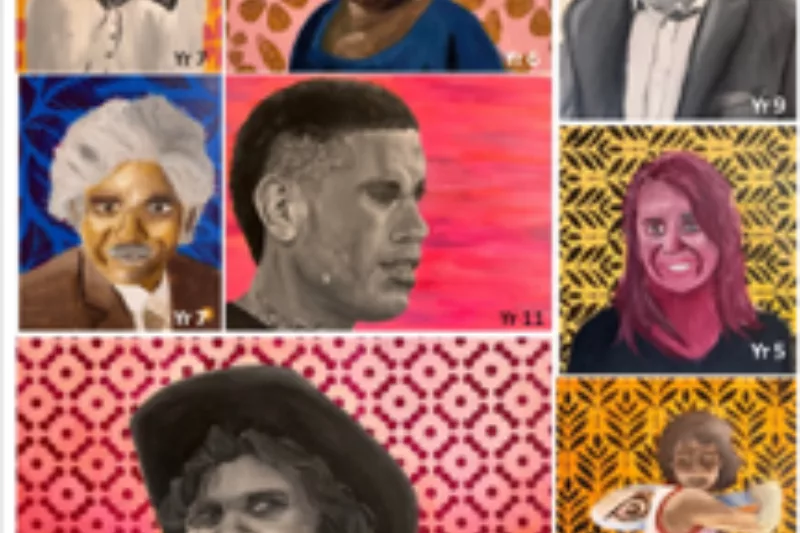 In Visual Art we introduce a broad range of art experiences including drawing, painting, print making, sculpture, textiles, and ceramics. Students develop manipulative skills through clear sequential projects. These projects are developed around themes and include research into artist inspiration. Students are provided with opportunities to express individual creativity through self-led projects.
Visual Art aims to contribute to a sense of enjoyment, engagement and fulfilment in a student's everyday life as well as promote an appreciation of the world around them.
As well as offering a Visual & Digital Arts Academy Scholarship, we also enter students work in several competitions and exhibitions, provide co-curricular opportunities at lunchtimes and have artist incursions and excursions to galleries.
Studying Art can lead to better skills in social interactions and emotional regulation. Art introduces students to problem-solving techniques, which help them to see the world in new ways and provide access to creative ways of thinking. Even if you do not intend to be a practising artist, the skills learnt in studying visual art are valuable across a range of careers and positions including marketing, CEO's, management, architect, engineer, developer, designer, directors, lawyers, photographers, journalists, writers and more!
Students going into year 7,10,11& 12 the following year can audition for a Visual & Digital Arts Academy Scholarship.
Years 7-8
Students continue to manipulate materials, processes and evaluating artists and artwork, which supports students to develop personal responses, encourage problem solving skills and lays the foundation for technical accomplishment. Students in years 7& 8 have one lesson a week of Visual Art.
Year 9- 10
Student can now choose Visual Art as an elective subject. Students in year 9 have two lessons a week and students in year 10 have three lessons a week.
Visual art in these years assists students to value and develop confidence in their own creative abilities and create an understanding of their environment, community, and culture. The Visual Arts course engages students in a process that helps develop motivation, self-esteem, discipline, collaborative practice, and initiative, all of which are essential life skills.
Year 11& 12
Students can choose to study ATAR and/or General Visual Arts where students will have five lessons a week. For ATAR students usually one of these lessons includes theory.
Students will develop investigative approaches to drawing and expand on their skill sets to promote innovative practice. Students engage in traditional, modern and contemporary media and techniques. Both Visual Arts courses allow students to develop aesthetic understandings and a critical awareness to appreciate and make informed evaluations of art through their engagement of the own art practice and the work of others.