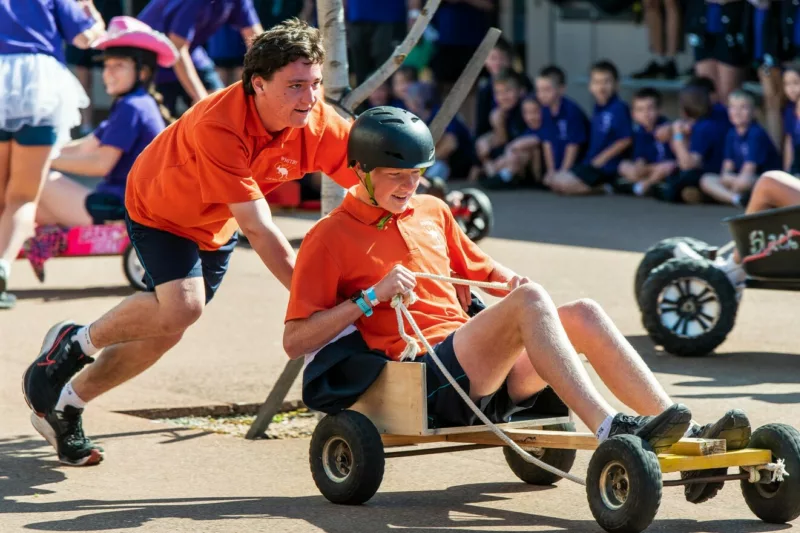 The name is derived from the 60m high Whitby Falls, located within the Shire of Serpentine Jarrahdale. Whitby Falls Estate, the property that the Falls reside in, was purchased by Henry Mead in 1848. Prior to this the area was known as Mundajill.
The House symbol of a Kangaroo was chosen due to the abundance of kangaroos which reside within the Estate.
The motto 'Leap Into Action' is a characteristic of the kangaroo and was chosen to inspire students to great heights.