Complete school and engage in VET courses that focus on practical skills, "learning by doing". This on-the-job training prepares students for a global industry stage, builds better relationships with peers and with supervisors in a range of work environment settings. VET is adaptable and will immerse you in a broader understanding of the world of work and will open doors for future studies and career pathways.
Choosing a future career for students can be challenging. Career counselling can help you create an action plan to begin exploring jobs that are suited to what you like. Preparing for a future with an optimistic mindset will help you to be in charge of your career pathway. Career counselling will be able to guide you through your decision-making stages, assist with prospective fields and industry for work and guide you towards building the necessary skills with possible on the job experience. Seeking the right guidance for education and required training will give you confidence to make informed decisions and will make this passageway easier. Opportunity knocks so take advantage of the reassurance that there is a career pathway for all.
On Campus
SIT20316 Certificate II in Hospitality
This qualification reflects the role of individuals who have a defined and limited range of hospitality operational skills and basic industry knowledge. They are involved in mainly routine and repetitive tasks and work under direct supervision. The delivery and assessment will occur in a simulated work environment of the school's café. This qualification provides a pathway to work in various hospitality settings, such as restaurants, hotels, motels, catering operations, clubs, pubs, cafés, and coffee shops.
Skills taught:
Safe and hygienic work practices
Salad and sandwich preparation
Expresso coffee preparation
Communication and customer service
Possible job roles include:
Café attendant
Catering assistant
Food and beverage attendant
Waiter
Barista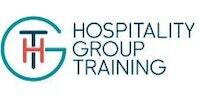 RTO#0386
Off Campus
There are a variety of courses available for students to enrol in which are coordinated through the school and run by either TAFE or an outside RTO Provider.
Work Experience
Real life work in actual business