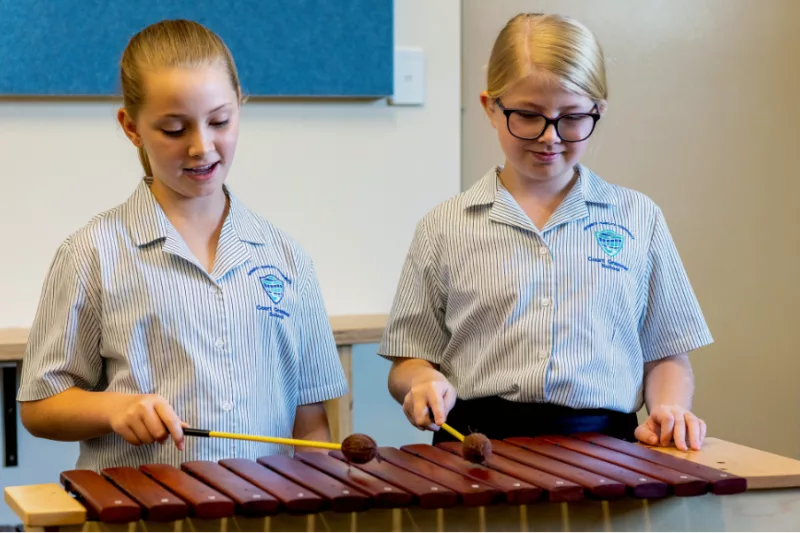 Music is a universal expression of human experience. It reflects the development of culture and identity in all societies throughout history.
Music has an incredible capacity to inspire and elicit an emotional response through listening and performing and provides opportunities for creative and personal expression.
Through the practical study of Music, both individually and with others, students grow in confidence as musicians by engaging in opportunities to perform, compose, analyse and develop music literacy.
Court Grammar School offers students a range of opportunities in the music tuition program.
Music Tuition
We encourage all students to become involved in some aspect of this program as learning a musical instrument is a fun and wonderful learning experience. Our specialist music tutors offer private one-on-one lessons in a range of musical instruments and disciplines.
The instruments available to learn are:
Guitar
Piano
Brass
Voice
Percussion
Strings – Violin and Cello
Individual lessons are 30 minutes in duration.
These lessons are rotated on a weekly basis to ensure that lessons are not detrimental to other curricula areas.
We provide regular performance opportunities that help students develop skills and confidence.
If you are interested in finding out more, all enrolment forms and additional information is available from school reception.